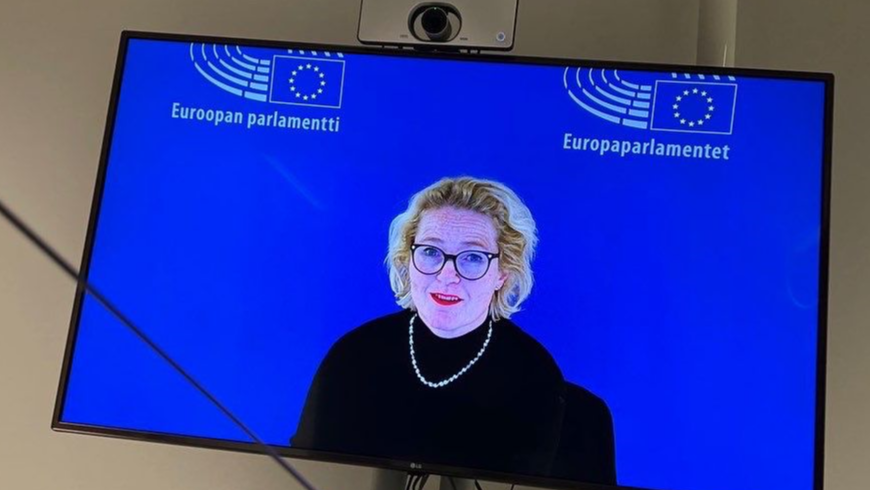 20 Jan

Speech at the plenary of the European Parliament: Digital Services Act

My speech about the Digital Services Act (DSA) in the plenary of the European Parliament on the 19th of January in 2022

Dear Speaker, Dear Colleagues

We must build our digital future on the basis of human rights, and not let human rights disappear when online.

There are many laws which protect people in real life. Online lacks rules and laws.

What is must illegal offline, must also be illegal online. It is urgent to tackle fake news and hate speech.

Internet is global, but it is no longer open and democratic, but built on few private platforms. These big platforms need rules to guarantee safe and open and fair cyberspace.

This piece of legislation prevents the creation of profiles of children on the basis of their online life. It also protects all of us and prohibits the use of our most sensitive data.

Would you accept that everything your children have done online would create profiles of them, which then would be used for advertising? Me neither.

I feel we need much stronger protection than we have now.

Targeted advertising is not only a question of consumer and markets. It is also a question of human rights.

EU is not alone in our efforts to govern the digital platforms: Yesterday Democrats in the US Congress proposed the Banning Surveillance Advertising Act.

For societies, a fairer economical model is crucial. Interoperability requirements allow more actors and companies to bring about more economical activity, and then we can improve our level playing field.